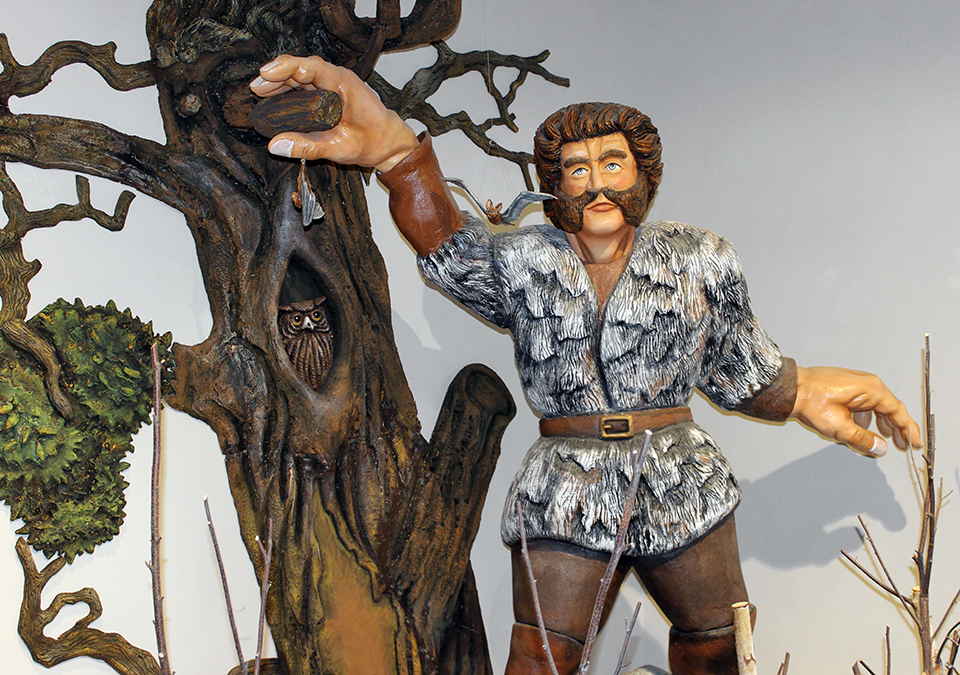 "Once upon a time ..." Special exhibition on Falkenstein as a film setting (2018–2020)
Fairy tales are timeless sources of hope. The good are rewarded and the evil punished. The hero often has to face various challenges. Whatever the hurdles involved – poison, sleeping for a hundred years or being turned into something – there is always a happy ending.
For many years, Falkenstein Castle has been a popular backdrop for filming fairy tales. The 1979 children's series "Ghosts Beneath the Ferris Wheel" (Spuk unterm Riesenrad) is a lasting success.
The films of the fairy tales "Snow White and Rose Red" (1979), "The Goose Girl at the Well" (1979) or the "Story of the Goose Princess and her Trusty Horse Falada" (1989) have remained popular. Recently, parts of the fairy story "Prince Sky Blue and the Fairy Lupine" were shot at the castle.
No child can resist the chance to enter the magical, mysterious world of fairy tales and let their imagination run free. Our fairy-tale room gives them that chance. Whether you want to be Snow White, a prince or a dwarf, you can turn into a fairy-tale character and have your very own adventure!
Meanwhile, in the vaulted cellars, Rumpelstiltskin tells all the little visitors the story of how he once helped the miller's daughter out of a predicament.
And the witch? Has she been secretly mixing a potion? Or is the idea of an evil witch actually just a fairy tale? Find out in our special exhibition.