At Falkenstein Castle, schoolchildren of all ages can immerse themselves in life at the castle. For school trips (groups of up to 25 people) we provide educational content at the museum focusing on different subjects. These can be selected from the following list:
Castle residents – an insight into mediaeval society
Food and eating habits
Everyday life at the castle
Accolades – how do you become a knight?
Sachsenspiegel – mediaeval laws and lawmaking
The scriptorium – the culture of writing, from cuneiform to ballpoint
Falkenstein Castle in the 19th century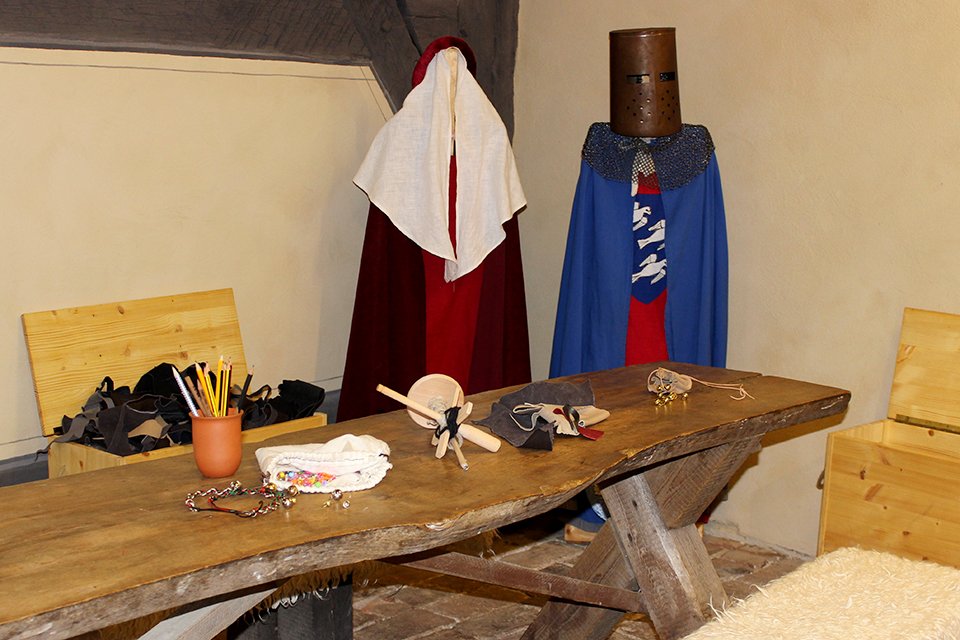 Note: bookings are available for the current and upcoming school terms!
Torsten Störmer
Referent Kulturvermittlung
Kulturstiftung Sachsen-Anhalt | Burg Falkenstein
Pansfelde | Burg Falkenstein 1
06543 Falkenstein (Harz)
T: + 49 34743 53559-15
F: +49 34743 53559-20
Franziska Buschbeck
Referentin Kulturvermittlung
Kulturstiftung Sachsen-Anhalt | Burg Falkenstein
Pansfelde | Burg Falkenstein 1
06543 Falkenstein (Harz)
T: +49 34743 53559-21
F: +49 34743 53559-20