"Krummes Tor", the castle inn
Food and drink at Falkenstein
If you start to feel hungry or thirsty at Falkenstein Castle, the "Krummes Tor" – the rustic castle inn – is just the place for you. It offers visitors to the castle a wide variety of regional dishes, from the Falkenstein grill platter to delicious roast venison or tasty salads.

From the beer garden, there is a marvellous view of the castle and the entire Selke Valley!

Please note that the inn can only be accessed during the museum's opening hours with a valid admission ticket or pass. The opening times may differ from those of the museum.

Feel free to call or e-mail for more detailed information on the opening times and special offers.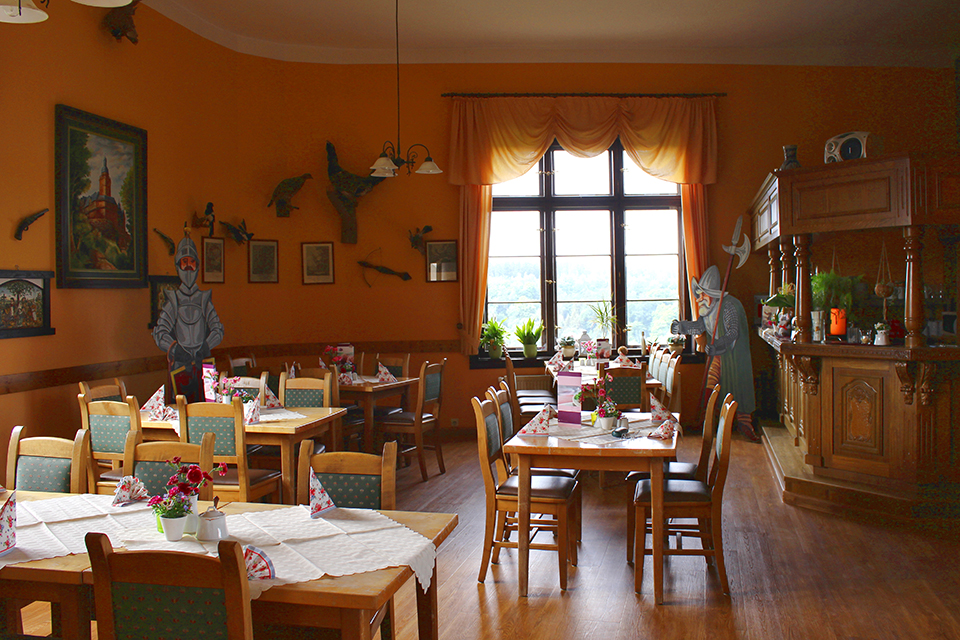 "Krummes Tor", the castle inn
Owner: Lutz Jerusel
Gartenhaus Jerusel UG | "Krummes Tor", the castle inn
Pansfelde | Gartenhaus 3
06543 Falkenstein (Harz)
T: +49 34743 62-012 or +49 34743 81-74
F: +49 34743 92-603